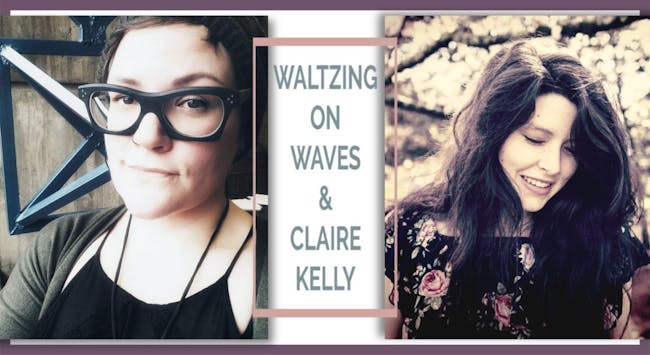 Waltzing on Waves, Claire Kelly at The Warming House 7/11/19
Waltzing On Waves
"The easy cadence and soulful contours of Jen Bluhm's voice belie the effortless power in her voice, of which she gives us glimpses like breaks in the clouds." - Terra Vance - Psychology Consultant, Author, and Founder of The Aspergian
Generous, bittersweet, funny, sultry, & poignant, Waltzing On Waves cuts straight to the heart & dances you through depths & heights with her dynamic genre-bending songs and iridescent vocals. Waltzing On Waves is the solo act of Twin Cities-based performing & recording artist, Jen Bluhm. Bluhm is a singer-songwriter, a recipient of the 2018 Minnesota Emerging Composer Award, an Award-nominated film composer, Freelance Vocalist, & a gifted multi-instrumentalist. Jen is also a Neurodiversity and Mental Health Advocate.
Claire Kelly
Kelly is nothing short of a natural talent, with a charisma about her vocal ability and songwriting style that is absolutely captivating. " - Breaking and Entering
From intimate living room concerts to critically acclaimed festivals, Claire Kelly shares acoustic driven songs with heartfelt lyrics and soulful melodies. Over the years, Claire has performed over 350 shows in the US and across Europe. Her latest release "Don't Quit Your Daydream" was written and recorded at Elevated Music Studios in Nashville, TN. Currently writing for film/tv, she recently had a song placed on ABC Network's "Station 19" and continues to take her songwriting to the next level.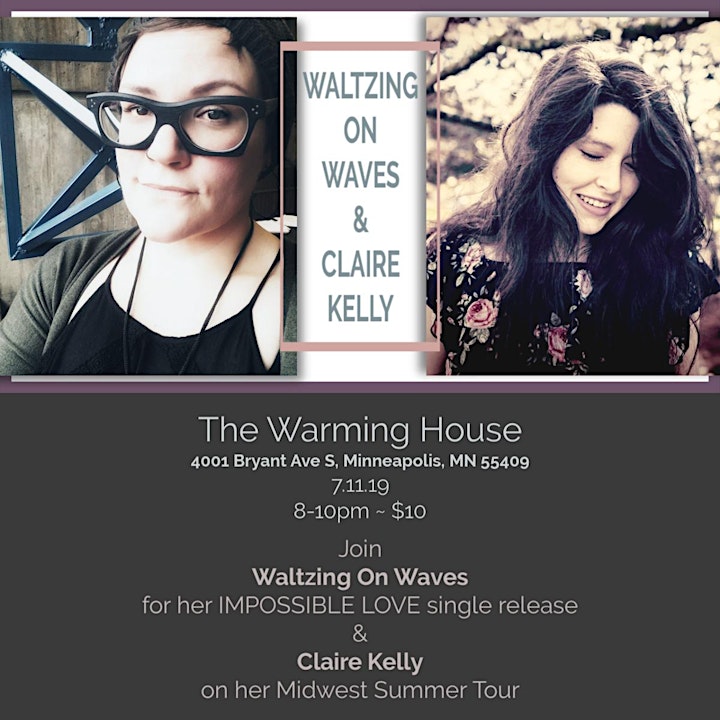 Venue Information:
The Warming House
4001 Bryant Avenue South
Minneapolis, MN, 55409