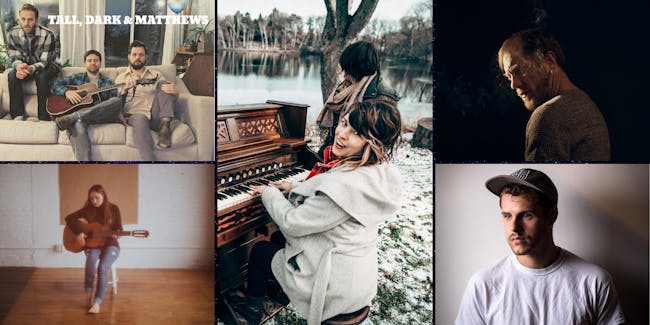 Twin Cities Songwriters Collective featuring Eustace; Abigail Campbell; Tall, Dark and Matthews; Nathan Dean; Josiah Lemanski
$10.00
Tickets At The Door
Twin Cities Songwriters Collective featuring Eustace; Abigail Campbell; Tall, Dark and Matthews; Nathan Dean; Josiah Lemanski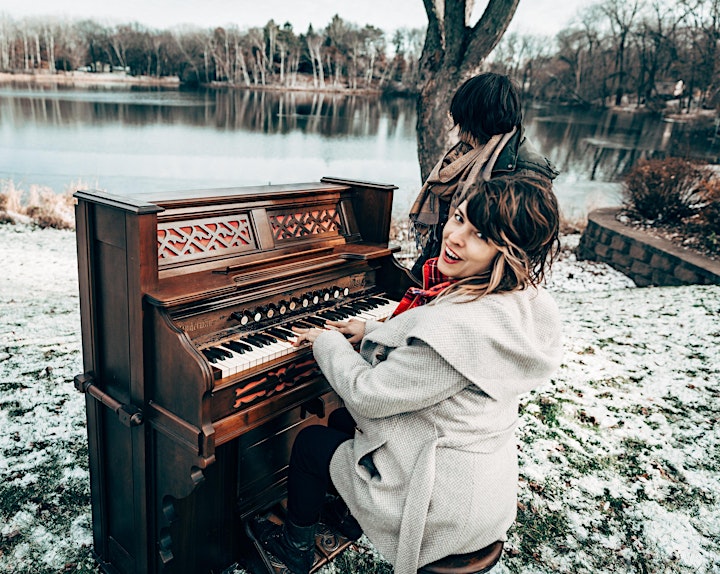 Eustace
Eustace is enamored with relationship and story, and sings songs that are rich in both. Lilting, piercing, in love with the earth and its inhabitants- Eustace's performance speaks of the quiet, mesmerizing intensity of a midnight campfire. She is convinced that we are all diamonds.
Eustace has played in Twin Cities three-part harmony folk band Eustace the Dragon for six years, and is now pursuing her solo music project.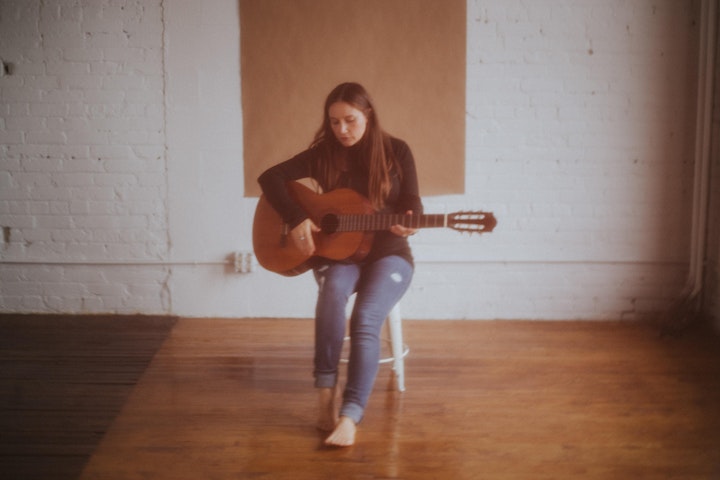 Abigail Campbell
Though her heart resides along the North Shore of Lake Superior, singer/songwriter Abigail Campbell hails from Minneapolis. Her dreamy folk music draws stylistic inspiration from Sufjan Stevens, Maggie Rogers, Aldous Harding, and Bon Iver. Abigail's haunting voice and thought-provoking lyrics speak to the most raw experiences of love, life, and loss.
After writing songs and performing with local folk group, The Mumblin Owls, for 6 years, Abigail ventured out to work with local producer, John Mark Nelson, to create her first solo project. Her full-length album, Dear Girl, hits streaming services March 6th.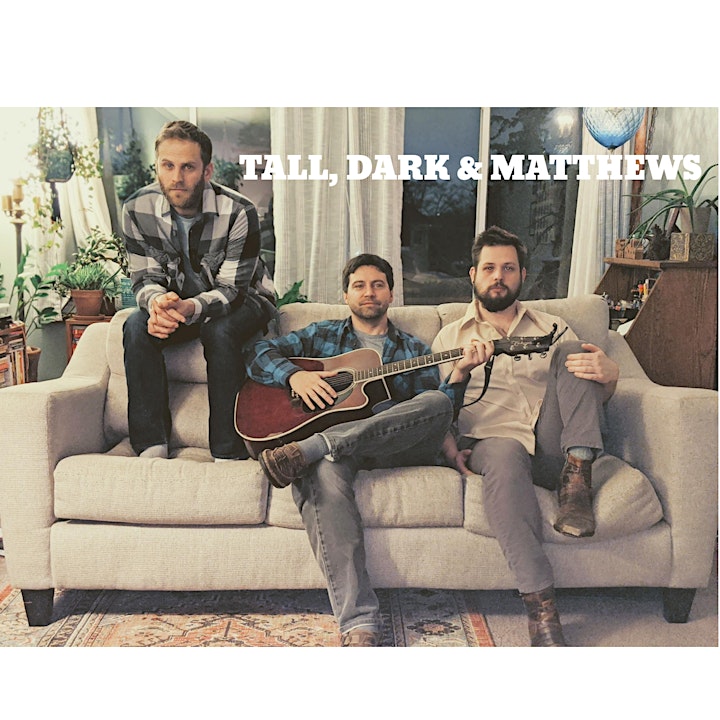 Tall, Dark and Matthews
Tall, Dark and Matthews is a local folk super group of singers from different bands in the Twin Cities. Justin Robb (Kind Red Spirits), Chris Matthews (Lazy Scorsese) and Steve Pike (Dr. Tooth) sing originals and standards in three part harmonies and find their inspiration from three part harmony super groups like Crosby, Stills and Nash, Middle Brother (Dawes, Deer Tick, & Delta Spirit) and, of course, Hanson.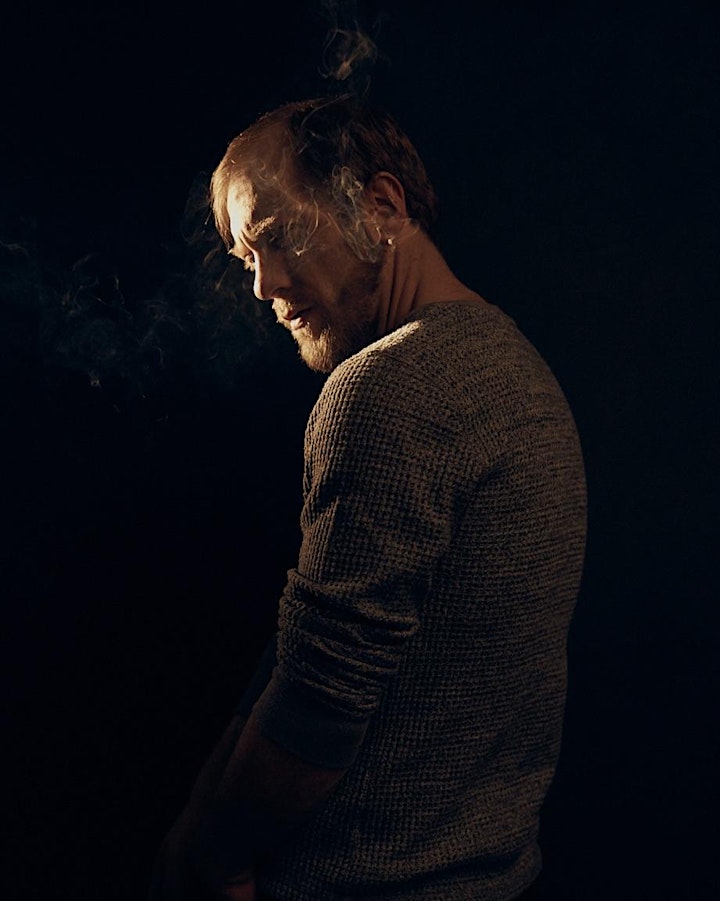 Nathan Dean
Nathan Dean is a singer songwriter and music producer in the Twin Cities.
His music is a reflection of Light that meets the darkness articulated from past experiences and a personal perspective on reality. The sound is raw and emotional, with an aggressive beauty, that pulls at you like an Ocean's undertow.
His influences are - Paul Simon, Fiona Apple, Lead Zeppelin, Feist, Bob Dylan and the Beatles.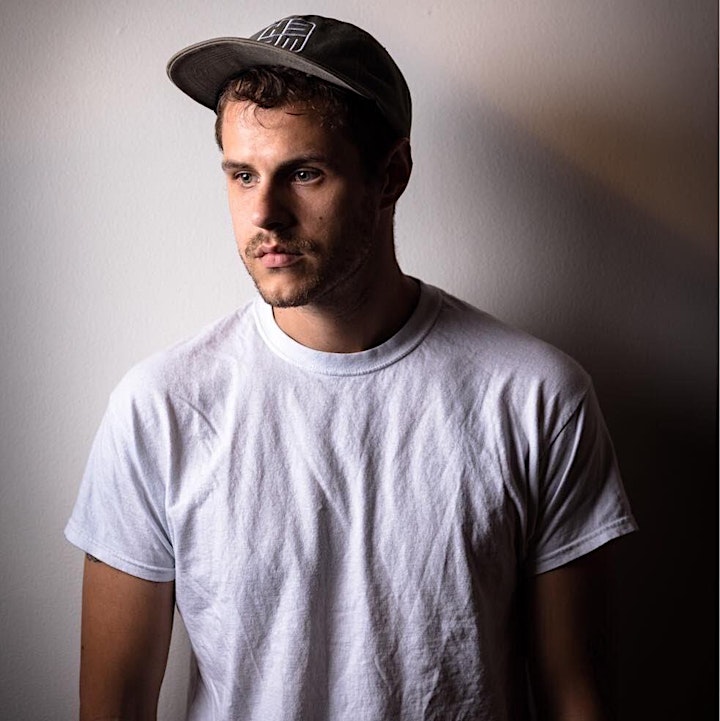 Josiah Lemanski

Josiah Lemanski is a Minneapolis based singer/songwriter. Previously the frontman of the band Brothers, Josiah has now begun exploring songwriting out on his own as a solo artist. His songs are observational: dancing the line between painful quips about heartache to chest-heavingly hopeful. Easily compared to Dallas Green, Taylor Goldsmith and Andy Shauf: Josiah's songs are conversational, thoughtful and earnest without passing over the line into pedantic.

Josiah Lemanski experienced global fame in 2017 when his rewrite of Baby It's Cold Outside that he and his then-partner, Lydia Liza wrote went viral. Now, he enjoys climbing; his two children — I mean cats — Cambria and Mera; strumming; belly rubs; and long walks on cliff peaks.

Venue Information:
The Warming House
4001 Bryant Avenue South
Minneapolis, MN, 55409