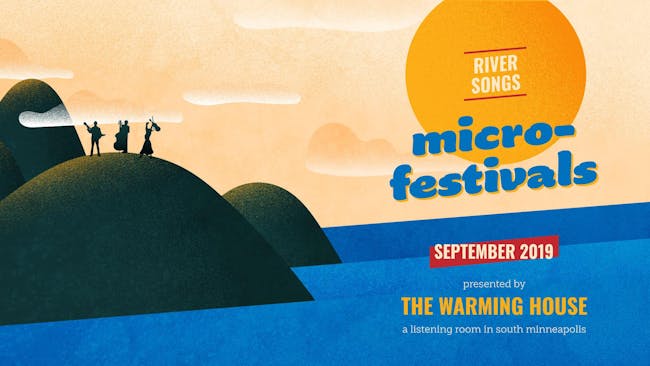 River Songs Microfestival at Black Dog in Saint Paul - Featuring Sprig of That and Bad Posture Club 9/8/19
The Warming House is presenting 4 FREE events in St. Paul in September! You don't need to buy tickets or make reservations - just show up and enjoy. The Warming House is a 501c3 non-profit organization and these events are made possible by the Knight Foundation. If you'd like to participate in the open jam or open mic that are part of these events see below for more info.
September 8th event will be at Black Dog Cafe!
1pm Open Acoustic Jam - bring your instrument, your voice, or your love for music and enjoy some folk-Americana tunes. This jam is open to all ages and abilities.
2:30 Open Mic - Just like the open mic we have on 3rd Thursdays - everyone gets 2 songs or 8 minutes. Follow this link to sign up in advance:
4:00 - Bad Posture Club
5:00 - Sprig of That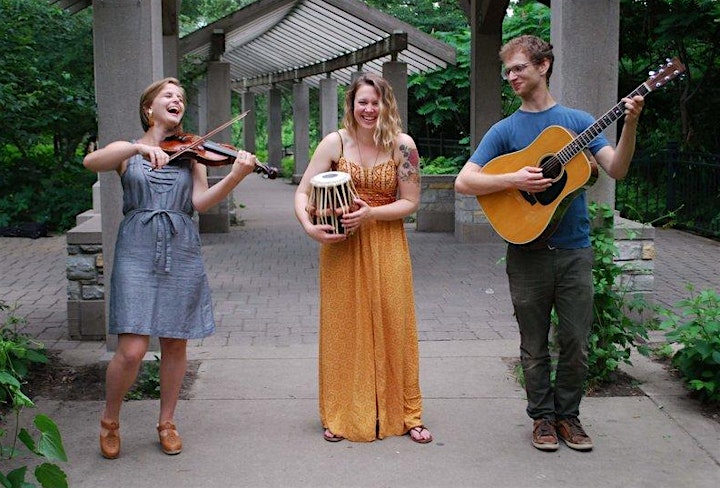 Sprig of That is a Twin-Cities based folk-fusion trio that combines vibrant Americana, fiddle flavors, Western classical virtuosity, and world rhythmic textures to form a surprisingly natural acoustic blend. Violinist Isabel Dammann and guitarist Ilan Blanck met at Lawrence University, where they had many opportunities to work together in various ensembles and projects. They met tabla player Krissy Bergmark through a mutual friend and Lawrentian, and when Isabel and Ilan both moved to the Twin Cities, the three decided to collaborate.
Formed in Minneapolis, MN in early 2018, Sprig of That has been building an audience in the region by performing at staple Twin Cities venues like The Cedar Cultural Center, Ice House, The Warming House, and Black Dog Café, where they curated a monthly collaborative residency. They have also led workshops at universities and performing arts schools, including Lawrence University, Saint Cloud State, University of Wisconsin Milwaukee, and Saint Paul Conservatory of Performing Arts.
Sprig of That's first album, released in February of 2019 at The Hook and Ladder Theater, presents fresh arrangements of folk favorites along with original music by each of the band members. The covers ("I've Endured" by Ola Belle Reed and traditional Old-Time standard "Cluck Old Hen") showcase the convergence of the traditional and contemporary, while the original works represent the wide and varied experiences, personalities, and styles of each of the band members.
Sprig of That has been featured on The Current's "Friday Five", a list of Twin Cities music videos of the week, and on Jazz 88's "String Theory" program with Kevin Barnes. This summer, they will be participating in Carnegie Hall's Audience Engagement Intensive in New York. You can find them on Bandcamp, Facebook and Instagram.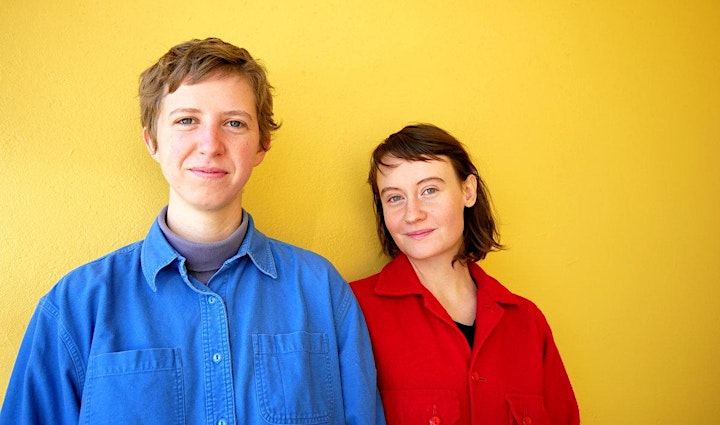 Bad Posture Club
Maren Day and Morgan Kavanagh met at a high school choir concert in 2013. Since then, they have been crafting original music as well as reinterpreting traditional folk songs. Their music is driven by a love of vocal harmony and supported by banjo and guitar.
They recorded their first album "volume I" in February 2018. It's available for download at www.badpostureclub.bandcamp.com or, real-live CD's available at shows complete with hand-made art!
They grew up in the Pacific Northwest & currently live in Minneapolis.

Although this event is FREE, we encourage you to make a donation to The Warming House of ANY amount. Your donation helps us sustain our yearly programming of 150 ticketed shows a year and 100 free community events a year and our goal of supporting emerging songwriters and musicians. Thank you in advance.

Venue Information:
The Warming House
4001 Bryant Avenue South
Minneapolis, MN, 55409