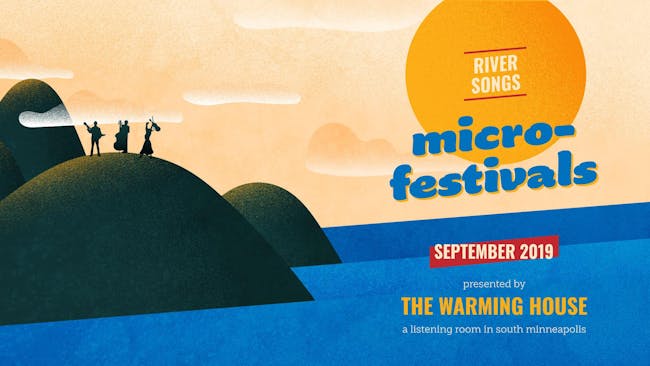 River Songs Microfestival at Summit Brewing in Saint Paul - Featuring Barbaro & John Louis 9/15/19
The Warming House is presenting 4 FREE events in St. Paul in September! You don't need to buy tickets or make reservations - just show up and enjoy. The Warming House is a 501c3 non-profit organization and these events are made possible by the Knight Foundation. If you'd like to participate in the open jam or open mic that are part of these events see below for more info.
September 15th event will be at Summit Brewing!
1pm Open Acoustic Jam - bring your instrument, your voice, or your love for music and enjoy some folk-Americana tunes. This jam is open to all ages and abilities.
2:30 Open Mic - Just like the open mic we have on 3rd Thursdays - everyone gets 2 songs or 8 minutes. Follow this link to sign up in advance:
4:00 - John Louis
5:00 - Barbaro

Although this event is FREE, we encourage you to make a donation to The Warming House of ANY amount. Your donation helps us sustain our yearly programming of 150 ticketed shows a year and 100 free community events a year and our goal of supporting emerging songwriters and musicians. Thank you in advance.

Venue Information:
The Warming House
4001 Bryant Avenue South
Minneapolis, MN, 55409