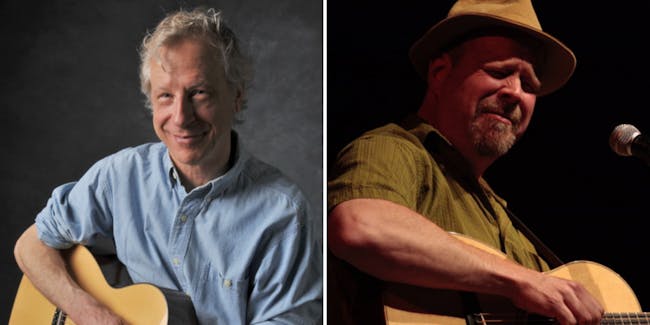 National Guitar Champions: Phil Heywood & Eric Lugosch at The Warming House 10/3/19
National Guitar Champions: Phil Heywood & Eric Lugosch
Excerpts from Review from concert at SPACE:
"It was that unique and tender blend of American music, presented in a way that possesses a deep tradition and reverence but at once revels in its ultimate wit and joy.
[Lugosch] delivered musical selections both rare and familiar. Pulled from the vast and diverse pool of Americana and firmly rooted in the folk, blues and pop tradition, the sounds jumped and came alive as one through the snappy finger-picking style of which both players are undisputed masters. From a spry, conversational take on Billie Holiday's "God Bless the Child," to sweet Italian waltzes Mr. Lugosch learned to play from maestros in cafés along the Italian Riviera, each song touched upon various tempos and phrases as in a profound meditation. His version of Joni Mitchell's classic "Both Sides, Now" was stirring and contemplative, at times wresting the familiar melody from its expected place, twirling it out of sight and retuning it again with all the astonishing skill of a practiced sleight-of-hand artist.
[Heywood] has a fierce and kind style that is all his own. His take on Mississippi John Hurt's "Candy Man," was an excellent, down-home homage to the ragtime classic and the blues at large. His version of Taj Mahal's "Good Morning, Miss Brown," toughened the room up a bit, as he stretched out his vocals on harsh notes and really got around to riffing. Speaking between tunes with the notes still hanging in the air, Mr. Heywood intoned names like Blind Willie McTell, Scrapper Blackwell and Robert Johnson as he spoke of his own personal influences and the impact that they had on crafting his style.
Finally, the two guitar-picking heavy-weights took the stage together for a final round of tunes. A version of "Oh Shenandoah" lifted the spirit of the room and restored the humble Sunday tone, calling to mind ghosts of the past. A rendition of The Beatles' "In My Life" saw a true interplay between friends who have been sharing the love of music together for decades, taking a familiar arrangement and putting their own distinct mark on it. A reverential version of "Amazing Grace," which was stirring and emotional, brought things full circle in a hymn and fit the whole performance snugly back in the American canon.
Having played together for more than 30 years, Mr. Lugosch and Mr. Heywood have a keen sense of one another on stage. Their guitar work as a duo strikes a balance that contrasts, brightens and builds. Their selections as individual players bring together an even larger picture of the past, one of a sound not forgotten and certainly still very much alive."
Phil Heywood
National guitar champion Phil Heywood plays fingerstyle guitar with a bluesy swing and a bucketful of whatever it takes to turn an instrumental piece into an arresting lyrical narrative. His lucid playing encompasses the down-home rhythmic groove of a Mississippi John Hurt or Leadbelly, and the sheer fluidity and melodic flair of such contemporaries as Leo Kottke, who once handpicked Heywood to tour and perform duets with him. Phil draws listeners in with his voice as well, singing in a warm, plainspoken baritone that blends smoothly with his rock-solid guitar work. He has appeared on A Prairie Home Companion with Chet Atkins, performed with Peter Lang, Pat Donohue, Tim Sparks, and Dakota Dave Hull, and opened shows for Norman Blake, Greg Brown, John Renbourn, Chris Smither, and John Hammond.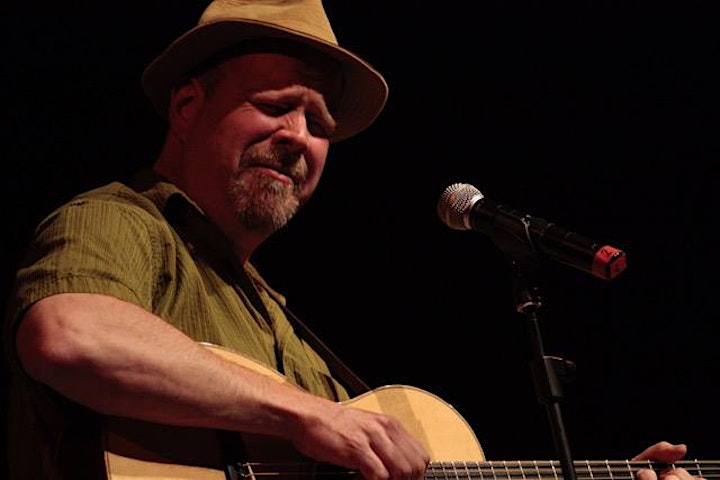 Eric Lugosch

National guitar champion Eric Lugosch presents a truly original and inspirational show. There are no gimmicks or gadgets – just a genuinely gifted imagination and a fluency that comes from years of working on his craft. Eric's arrangements of traditional songs and jazz standards are now considered classics in picking circles, where he is also regarded as one of America's best original fingerstyle composers, as well as a talented songwriter. Eric has played and taught in festivals around the world, including The Wirral International Guitar Festival, The Ullapool Guitar Festival, International Guitar Meeting in Sarzana, Italy, and The New York Guitar Festival. He's had the honor of performing with greats such as Doc Watson, Taj Mahal, John Prine, and David Bromberg.

Venue Information:
The Warming House
4001 Bryant Avenue South
Minneapolis, MN, 55409