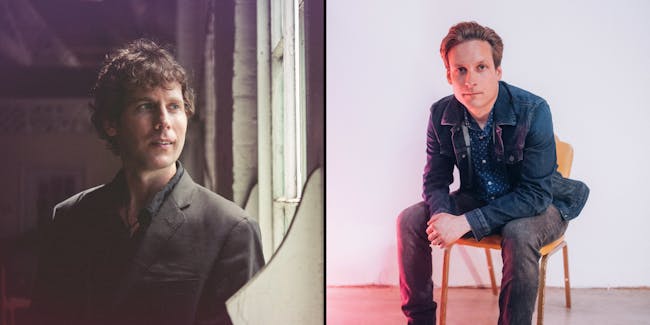 Jesse Terry at The Warming House 6/13/2019
Jesse Terry
A true musical journeyman, Jesse Terry has made it his mission to share his love of music fully and completely, without regard for shading his emotions or tempering his convictions. By his own definition, he's never been a cautious individual, but rather one who finds inspiration and optimism in the solace and joy making music brings him; and that which he can impart to others. In that regard, his artistic quest has become satisfying and self-fulfilling.
"Things happen for me at the right place and time when I'm focusing on my art and connecting with people," Jesse suggests. "I've always had the desire to spread peace and unity through my music. This gives me a tangible purpose, even when life doesn't seem to make much sense."
That ability to create a connection, to bare his soul and express his emotions through his songs have been the defining thread in a career that's spawned five albums (The Runner, Stay Here With Me, Empty Seat on a Plane, and his latest pair, Stargazer and Natural) as well as an EP (The Calm and the Storm) as part of a career that began in 2010. It's evolved and expanded ever since, thanks to a tour schedule that's found him playing over 1,000 shows in the past eight years and taken him across the country and to points well beyond – The UK, Germany, Switzerland, the Netherlands, Greenland, and New Zealand included. It's given him a fresh perspective on the world and additional insights into its common humanity, sentiments and a sensibility that continues to impact his music.
"It's about inclusiveness," Jesse insists. "I love that music can bring all kinds of people together. I feel so lucky to be making music for a living. I don't mind the long drives and the long hours, because that's all part of the journey. And once you stop loving it, you stop living it."
Indeed, that's at the core of his convictions. "So much of my music is about expressing the joy of the journey and finding strength and resiliency to battle through the difficult times," he muses. "Touring the world has given me a very different perspective. We're all part of a global family."
He's made that message clear on each of his albums, but never more so than of the two he recorded simultaneously in 2017. Stargazer, released this past September, was a defining record in Jesse's career, unencumbered by the need to fit into a specific genre while emulating instead the artists and recordings that formed such an indelible impression on him as he was finding his own way early on. Recorded with producer and multi-instrumentalist Josh Kaler, it's an aural spectacle of sorts, filled with rich arrangements and a genuine sense of celebration. It was met with a wealth of critical acclaim, many of which summed up his strengths conclusively. "…this savvy pop genius may have just given birth to the perfect soundtrack to help us find our way," raves Eric Thom in Blurt Magazine. "Jesse Terry anoints each complex arrangement with compelling vocals that are sweet, smooth perfection… each song sounding better than the last."
"Jesse Terry delivers something special with the lush Stargazer... a personal, honest and lushly orchestrated album," Tara Joan wrote in The Daily Country. "Infused with the warmth of a beautifully arranged string quartet, Stargazer brings a sense of hope that Terry carries within himself."
"This is an album to be treasured," the British publication Fatea noted. "Stargazer is a triumph from start to finish, and Jesse Terry can be rightfully proud of an album that should, if there is any justice, be sitting in the Top 10 Albums of 2017 lists that you care to mention."
The second album and latest release to emerge from those sessions, the aptly titled Natural, finds Jesse relying on a more organic approach to his music. It was, he explains, intended to be a very simple affair, merely vocals, acoustic guitar and piano, although it soon took on a life of its own. "We held tight to the concept of a very sparse and acoustic album, but after entering the studio we let the songs lead the way, and abandoned most boundaries," he reflects. "Josh and I were totally consumed with the project and recorded it in two straight weeks. Most days in the studio lasted at least fourteen hours, and I loved every second of it."
The idea of releasing two albums back to back soon became a plausible reality. With the support of more than 500 people who donated to a PledgeMusic campaign, he managed to find the resources and the resolve to bring the new album to fruition, despite a busy tour schedule. "I've realized that I'm not really an 'independent' artist at all," he reckons. "My career and music are mostly supported by a loyal fan base that I have around the world. This allows me the freedom to follow my dreams, like recording two albums in one year! And because I don't have a record label or anyone else to answer to, I can do exactly what I want to do."
What Jesse decided to do with Natural was to make an album that featured some of the female singers he most admired, among them Dar Williams, Cary Ann Hearst of Shovels & Rope, Liz Longley, Annie Clements, Erin Rae, Sarah Darling, and Kim Richey. Some were friends, others were people he or his producer had worked with before: Williams was an early influence, and Annie Clements attended Boston's Berklee College of Music with Jesse. Sarah Darling had recorded one of his songs for her own albums.
Having all these women come together for the record was an extraordinary accomplishment. Each has a distinguished career that has brought them consistent kudos in the music community, from critics and the public alike. The talent that they brought to the project helped propel the album to another realm, creating an additional layer of emotional impact.
Ultimately then, the relationship between the two singers, the male and female -- the contrast in emotion, tone and texture -- became the focus of the album. "We stayed true to the original concept of a stripped down record, but expanded on the original idea to allow for more creativity with the production and instrumentation," Jesse recalls. "Nothing was off limits. The album is still based around the power of a song, stripped down to one guitar. We felt like the best path with production was to support the vocals and the emotion of the song...and then get out of the way."
On the strength of the material, it's not surprising to find that three of the songs on Natural also appear on Stargazer. The most striking difference between the two comes through on "Kaleidoscope," previously an upbeat rocker, but now transformed into a gentle lullaby featuring duelling ukuleles, upright bass and sweet harmonies. Likewise, "Mr, Blue Sky," a rare cover of a song by one of his original heroes, Jeff Lynne, takes a tender approach that brings out the song's wistful reflection. "Noise," a duet with Dar Williams, sounds like vintage Simon and Garfunkel, complete with its gentle harmonies and serendipitous refrains. However, no song sums up Jesse's idea of peace and serenity better than "I Was an Island," which finds him joined by Kim Richey. Written on Inisheer Island (one of the remote Aran Islands located off the coast of Ireland), the song conveys a clear sense of solitude, a quiet respite from the chaos and cacophony of the modern world.
Since the start, Jesse has found time to reflect and reminisce. By contrast, his early life was turbulent. "I'm only happy now because I know how difficult life can be," he maintains. "I am so grateful, because even though I've travelled down some painful roads, I've met many more people that have had it a lot worse. I now realize that happiness is a choice, a daily choice in fact. It's about creating your own place in the world and your own path that no one can steal or deny. Music and songwriting helped illuminate that path for me."
Still, that path wasn't so clear early on. Growing up, he spent time in reform schools and in shelters as a runaway. After ending up in the hospital at the age of 18 following an overdose of illicit substances, he woke up to the fact that his life would have to change. "Music didn't completely overtake me until I started writing my own songs around age nineteen," he recalls. Motivated by his parents' love of music, he found a new depth of devotion and discipline. Learning to play on his mother's guitar and laying down vocals to his father's instrumental accompaniment at his dad's home studio, he found his initial inspiration in the Beatles, Roy Orbison, Bruce Springsteen, Brian Wilson and the remarkable singer/songwriters of the '70s -- James Taylor, Joni Mitchell, Jackson Browne, CSNY, and Paul Simon, among them.
After attending Berklee, Jesse landed his dream job working for a publisher in Nashville and turned his attention towards writing songs full time for five years. A downturn in the economy left him out on his own, but he took the opportunity to tour the world with his new wife Jess by his side. Gripped by what he calls his "perpetual wanderlust," he's been at it ever since, driven by a mission that he says has "been a great ride so far."
He pauses to consider his good fortune. "The tapestry of my life is woven through human connection, healing and unity. This is what music has allowed me to experience."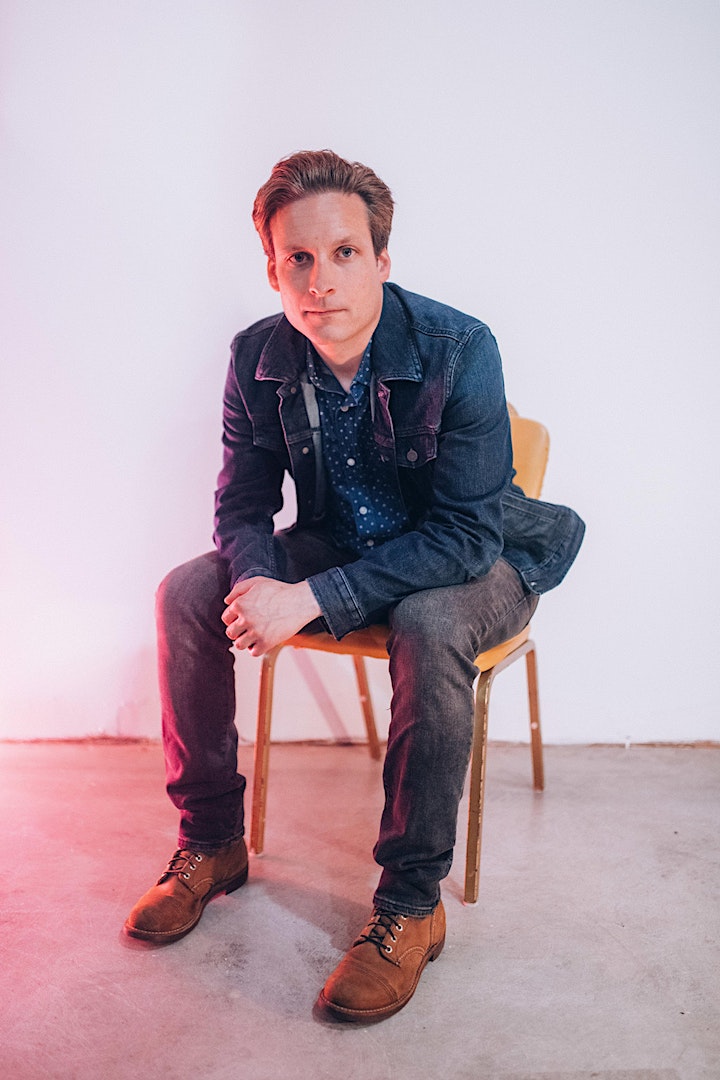 M French

Singer-songwriter M FRENCH has quickly become a regular on the burgeoning Twin Cities Americana music scene. Known for his positive and uplifting live shows, French's melodies transport and his lyrics tell a story. Our story. A human story. Raised in small town Ohio and now residing in Minneapolis, French released his EP Winding Road in 2016. Building on the success of Winding Road, French's debut full length album, Sweet Love, is available NOW. Sweet Love offers 10 original songs exploring the Americana landscape. Produced by Danny O'Brien (The Farewell Circuit, DEM YUUT), and recorded during the long Minnesota winter of 2018, the tracks provide a sonic foundation built upon catchy guitar hooks, and the blending of pedal steel and synth lines. French unpacks universal themes of love, kindness and community with a conversational lyricism that invites the listener to find themselves in his stories. M French's audiences feel themselves reflected in the warmth of his voice. Not strangers, just unmet friends.

Venue Information:
The Warming House
4001 Bryant Avenue South
Minneapolis, MN, 55409