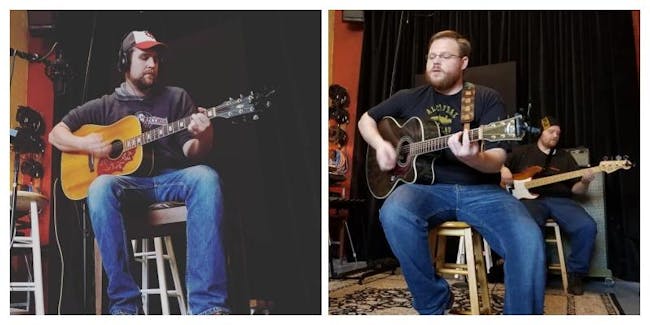 Grant Glad & The Trumpeteers
Erik Loftsgaarden & The Whiskey War
Grant Glad & The Trumpeteers, Erik Loftsgaarden & The Whiskey War at The Warming House 8/10/19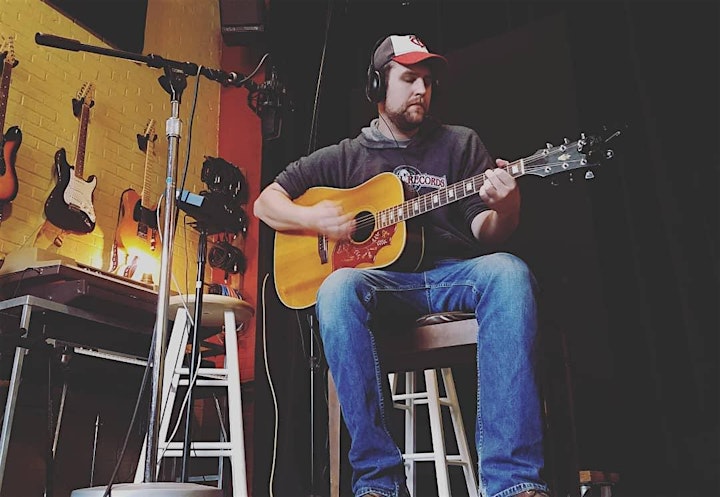 Grant Glad & The Trumpeteers
WEBSITE // FACEBOOK // YOUTUBE
Grant Glad & The Trumpeteers came together mostly by accident. Late last year, frontman Grant Glad enlisted several other Minneapolis-based musicians to help record his debut record, A Place No One Belongs, without the intention of forming a full-time band.
Immediately it was clear that together, this group of musicians produced a truly unique and special sound. Influenced by everyone from John Prine to Bruce Springsteen and beyond, Grant's blue-collar songwriting and down-to-earth approach to storytelling fit perfectly with the distinctive styles of violinist/vocalist Kristi Hatterschide, drummer/percussionist Robin Hatterschide, and multi-instrumentalist Erik Loftsgaarden. Simply put, the resulting art was too much to walk away from after one studio album.
The lead single, "Dancing at the VFW" evokes memories of a bygone era, the halcyon days of going dancing on Friday night and forgetting all of your worries for just a few hours…until the reality of aging inevitably catches up. Their debut record, A Place No One Belongs is set to be released April 12, 2019 on vinyl, iTunes, Spotify, Amazon Music. Armed with the new record and a collective passion for creating and performing honest, original, gritty music, Grant Glad & The Trumpeteers are primed to become a force in the renowned Minneapolis/St. Paul DIY music scene.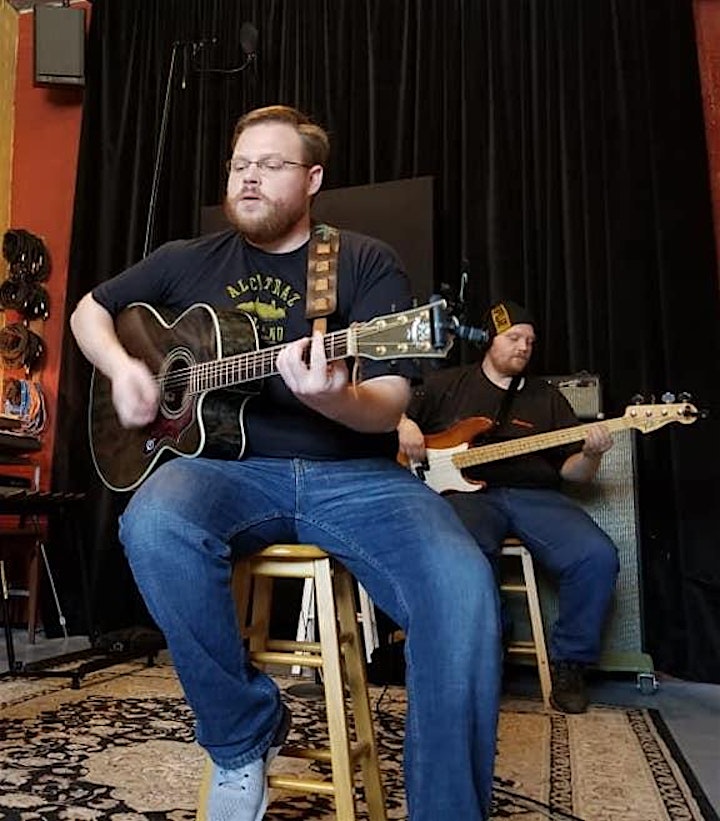 Erik Loftsgaarden & The Whiskey War

Erik Loftsgaarden & The Whiskey War is the result of over a decades' worth of material finally being recorded, released, and performed. Erik Loftsgaarden and his brother Ben Loftsgaarden, who plays bass guitar in 'The Whiskey War' started scribbling some of the lyrics heard on the upcoming 'Stakes Up' record thirteen or fourteen years ago. Erik gigged throughout college at St. Cloud State but music took a backseat to his career after graduation.

In 2018, with fellow musician Grant Glad's help, Erik revisited some old songs, wrote some new ones, and put together a collection of all the 'busted stuff', as Dave Matthews would say, that he'd written over the past decade plus. Fronted by Erik Loftsgaarden, Grant Glad joins on vocals/guitar, Ben Loftsgaarden on bass guitar, and Robin Hatterschide as the percussionist, Erik Loftsgaarden & The Whiskey War's music runs the full range of emotional intensity, from the quiet, dreamlike state of 'Susquehanna' to the sing-along-at-the-top-of-your-lungs fervor of the choruses on 'Don't Let Your Love Show'. 'Stakes Up' talks about the ups and downs of traveling mile after endless mile—from the strangers you meet that can redefine your life to the lonely stretches of road where once upon a time only AM radio would come through your car stereo. No matter your musical inklings, they'd love to have you join them for the ride.

Venue Information:
The Warming House
4001 Bryant Avenue South
Minneapolis, MN, 55409