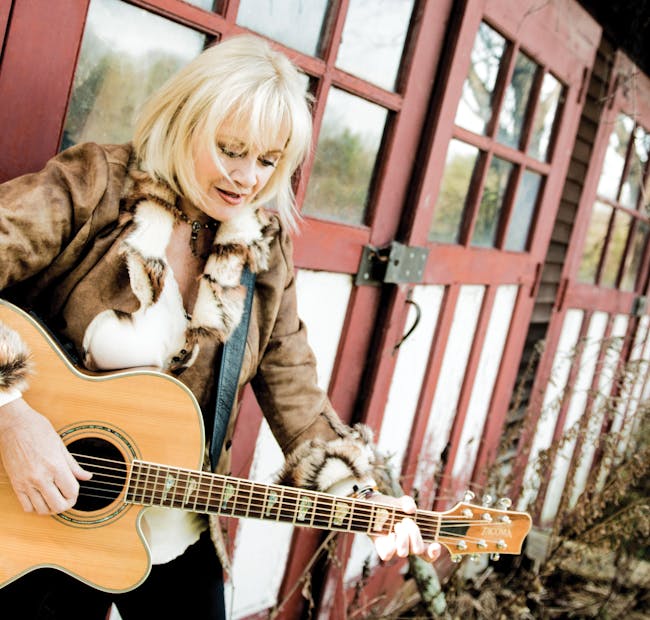 Claudia Nygaard and Bill Isles at The Warming House 6/21/19
Claudia Nygaard
A couple years ago Claudia Nygaard ran into her hero John Prine outside a movie theater in Nashville, Tennessee. Prine, the 2018 Americana artist of the year, generously stopped for a short conversation and asked her how her career was going. "I'm not playing rooms the size you are" she replied, "but I'm making a living singing my own songs." "Well then", he said, "you are a big success aren't you?" "Yes" she replied. "I'm a very LUCKY GIRL!" Later that night, reflecting on their conversation, Nygaard penned a song that last fall lived up to it's title when she won the Tumbleweed Music Festival Songwriting Competition with it. That song is now the title cut of her new album "Lucky Girl", poised for a 2019 summer release.
And her luck didn't end with the writing of that song. It continued when her fans generously backed a successful Kickstarter crowdfunding campaign, allowing her to work with grammy nominated producer Neilson Hubbard. Even getting sick has been lucky for Claudia. Down with the flu and unable to even sit up in bed, she poked in her earbuds and started listening to music. Hearing a song produced by Hubbard, she found her feverish self dancing under the covers, and began searching for other music he had produced. By the time her fever broke she had found a producer who would create tracks filled with tenderness, passion, and power. Tracks that would marry her songs perfectly.
Nygaard has won numerous awards for her writing, including the prestigious Kerrville Folk Festival songwriting competition, and she cut her songwriting teeth as a salaried staff writer on Nashville's music row. She has always chosen art over commerce however, and walked away from the row job when it began to restrict her creativity. The choice has allowed her to become an emotionally fearless writer. From the sensual and seductive "Tumblin Down" and "A Little Bit Embarrassed" to the scrappy "Ol' Buick", and "Stitches", and from the heartbroken "Like A Moth" and "Oklahoma", to the anger and ache of "Me Too" and "I Wonder", Claudia slices into stories like a surgeon with a fish knife – scraping off scales and pulling back the flesh to expose the bones. These aren't just songs she has written, they are stories, and her skill as a lyricist leaves the listeners of this album feeling like they have just watched thirteen little movies.
Those little movies are delivered with a very big voice. Syndicated DJ Rich Warren of Chicago was not alone to praise her voice for it's power and resonance when he also compared it to "amber honey". And those little movies aren't the only storytelling Nygaard does either. With a twinkle in her eye that makes everyone in the audience think she is sharing a secret with them alone, this quick witted and charismatic performer delivers monologues with an outlandish, irreverant sense of humor one moment, and then a rare daredevil vulnerability and tenderness the next. She will spin ridiculous yarns, and then tell you her deepest secrets. She will make you laugh, and she will make you cry. She is fond of saying, that that is her job.
Claudia's last CD "Let The Storm Roll In" rose to the coveted #1 position on the Cashbox Roots Country Chart and #8 on the Folk DJ Chart, with every one of her self-penned compositions receiving airplay. The album received glowing reviews from the press that included five stars from Americana music's "Maverick" magazine. The legendary Folk music magazine "Sing Out" claimed the songs "rival the likes of Guy Clark or Ian Tyson". A previous album "Somewhere Else To Go", released on the UK label "Round Tower", charted in the top ten on the European Americana charts. It was also one of the top twelve records of the year in 2001 for the UK magazine Country Music Roundup.
Claudia Nygaard tours internationally, and has performed in forty-eight of the fifty United States and over a dozen foreign countries.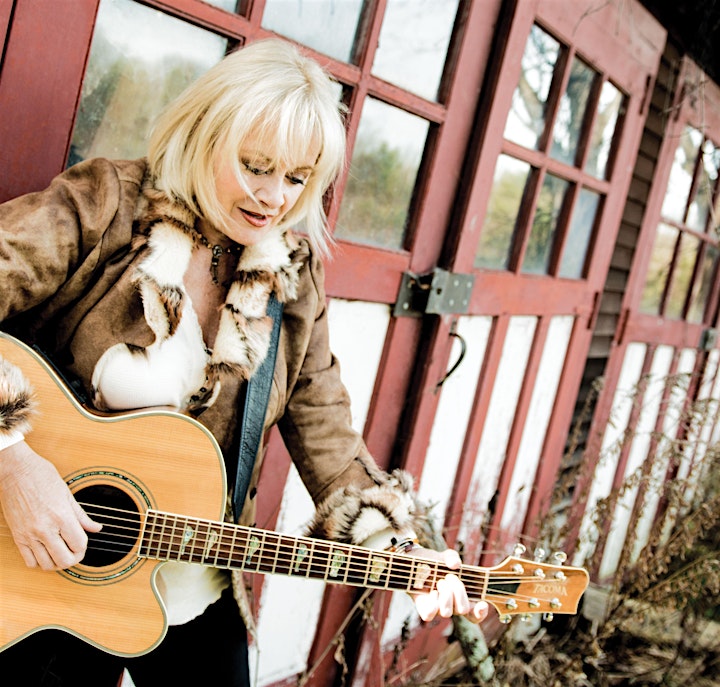 Bill Isles

Bill Isles (Born and raised in Duluth, MN) performed his first show of original songs, after a twenty-five year hiatus, in February of 2000. Since that time, he has become one of the most well known singer/songwriters in the Minnesota acoustic scene and has been getting national and international attention. Bill's love of life has strong roots in his childhood, but his urgency to tell these stories comes from an experience in 1993 when, with just enough warning to drive himself to the hospital, he experienced a Sudden Cardiac Arrest. He arrived with just ten minutes to spare. After being defibrillated, and before the doctors had time to detect and open a blocked artery in his heart, he made a commitment to himself that, if he survived, he would begin to write again. Those paddles restarted more than just his heart…

Venue Information:
The Warming House
4001 Bryant Avenue South
Minneapolis, MN, 55409